Empowering Success Through Innovative Sales and Leadership Strategies
In 1998, Chuck established Baxter Bean, which quickly evolved into a leading Business Management Consultancy Alberta. We've proudly collaborated with over 450 companies and 22,000 individuals, making a significant impact on Calgary's business landscape. Chuck's expertise extends to developing strategies, delivering leadership training Calgary, sales coaching, and fostering effective teamwork.
Chuck is renowned for his no-nonsense, pragmatic approach, helping individuals and corporations identify opportunities and tackle challenges head-on. With extensive experience in various sectors, including oil and gas, IT, dental, and more, Chuck specializes in B2B and channel-type organizations.
Furthermore, Chuck is a serial entrepreneur, having founded and operated 11 start-ups. Today, he continues his entrepreneurial journey as a founding partner of Active Witness, Fenoto Technologies, Chronos Works, Audaxex Inc., and Purple Drip, a retail health services business. His commitment to innovation is unwavering.
Chuck is a panel expert with ChinaGoAbroad, certified in Insights and PIAV, and Speaker and Lecturer for the Masters of Energy Program at the University of Tulsa, The University of Calgary and Mount Royal University.
He has developed business strategies for almost every geo-market and has worked extensively in oil and gas, general industry, IT, electronics, dental, paper, chemical, wood products and consumer packaged goods. He specializes in B2B and channel type organizations.
He has founded, commercialized and operated and/or exited 11 start-ups, and today is a founding partner of Active Witness www.activewitness.com, Fenoto Technologies www.fenoto.ca, Chronos Works www.chronos.works, Audaxex Inc. a tech incubator, and Purple Drip, a retail health services business.
Most recently he has formed the Play Del Carmen Business Training Centre. The centre will be providing 5 and 7 day training sessions on the Mayan Riviera with various specialists delivering programs on subjects such as time management, teamwork, sales, leadership, innovation, international business, supply chain management and more.
He has authored/contributed to books with Dr. Stephen Covey, Dr. Deepak Chopra and Dr. Ken Blanchard, and is a regular columnist with Business of Energy Magazine.
Chuck has previously held positions as COO, VP Sales, Director and CEO of numerous corporations with revenues in excess of a billion dollars. He currently sits on five corporate boards.
She is insightful and more than willing to share her knowledge and experience with all of her clients.
As a Certified DISC, DF and EQ specialist, she evokes the concepts of TriMetrix which provides three comprehensive elements. First it provides a DISC report on a person's style, how they communicate and how they relate with others or tasks. Secondly it provides Driving Forces, an inventory on why a person is driven by what. Thirdly, it provides a portfolio of professional development suggestions that can be used for development and training.
Add EQ to the mix and a person is presented with an outlook of how they will engage with others, practice empathy, lead others and a measurement of personal and professional acumen.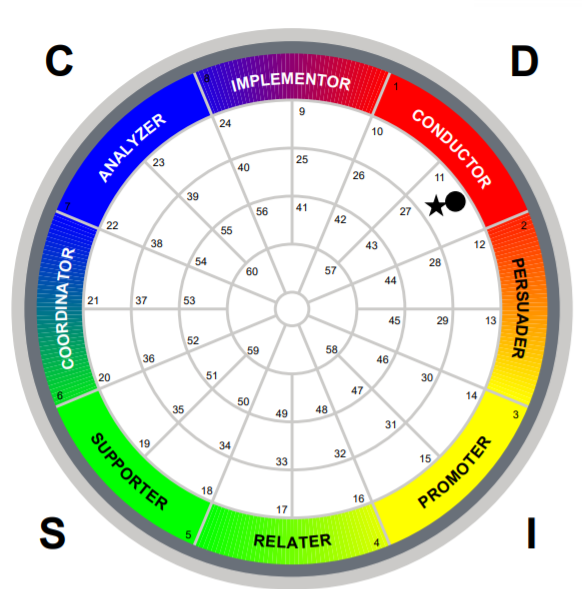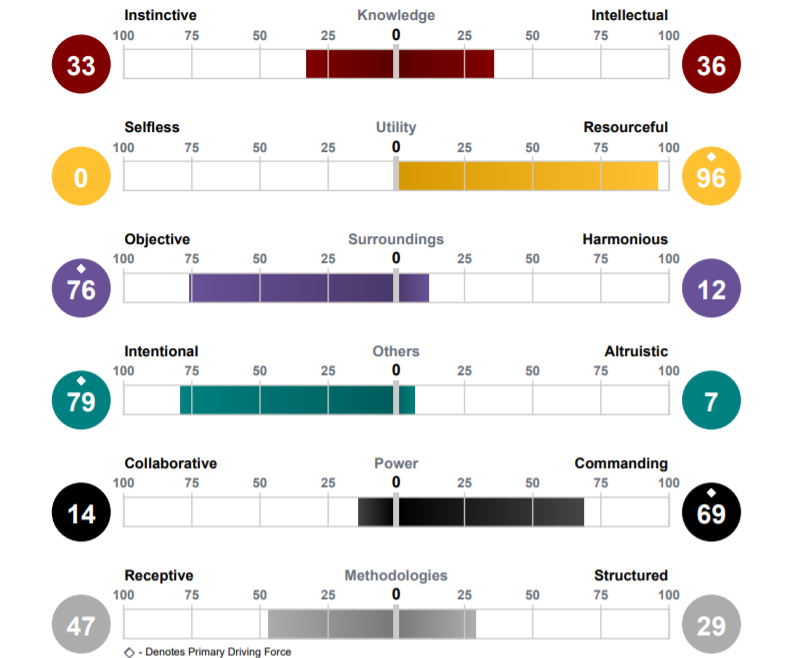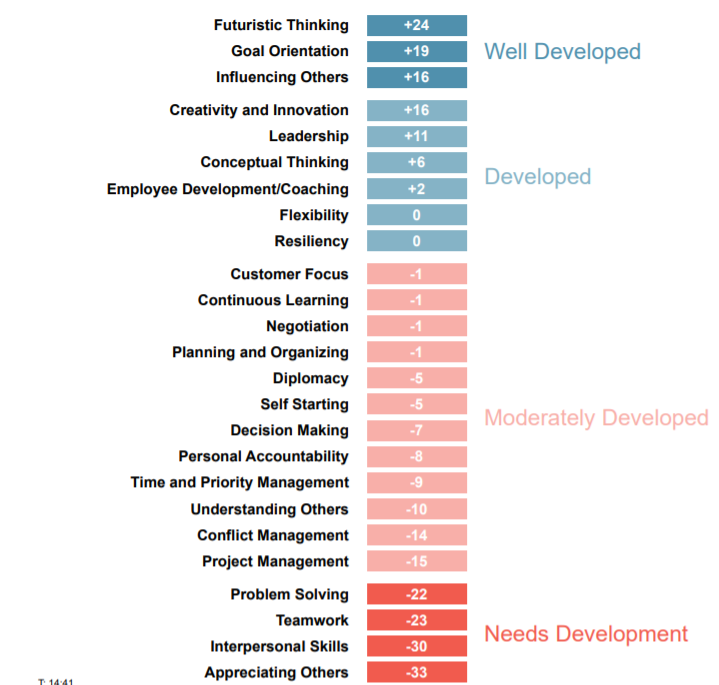 Why is this important? For teamwork, sales and individual coaching, understanding how a person relates, what drives them and where they could benefit from development is the number one success key.
Why Nikki? You will not find a better and more enthusiastic believer in how powerful this tool is.
For hiring it provides science and data on a candidate that often does not appear during interviews and screening.
For teamwork it provides organizational effectiveness and creates an effective team.
For individuals from line positions to executives, this report is a change agent. It inspires and gets the most out of people!
Having worked with over 20,000 individuals we at The Method Effect have seen people and organizations benefit tremendously from this system and Nikki is simply awesome!
Through his education and experience, he has learned that the addiction problem lies deep within the mind. Substance abuse, desires, temptations, obsessions and even emotional attachments act only as temporary solutions; they never fix the real problem.
Today Bobby is a certified wellness and recovery coach, who focuses beyond commonly executed recovery methods to maximize the effects of regaining ones' clarity in business, without the use of invasive substances.
His clients have included individuals, families, business professionals and those seeking enduring solutions. These solutions include; better sleep, clarity in decision making, stronger management skills, better communication and relationship skills and greater focus on ones physical, emotional and mental being.
His programs are tailored for business professionals and executives, while respecting the highly confidential nature of recovery in the c-suite.
He has delivered his program throughout Canada for over 10 years and holds a BHSc from Simon Fraser University.
Janet has worked with individuals and organizations to build skills for growth and success, improving effectiveness in leadership, communication, performance management and team development.
She is also a certified conflict mediator which gives her a special skill set in working through difficult and challenging organizational problems.
She serves clients from a wide range of backgrounds and industries. With a direct and logical communication style, Janet connects well with leaders who are adept at the technical aspects of their jobs but would like help with their people responsibilities.
​Entertaining and approachable Janet is a facilitator who enables participants to focus on the practical application of proven techniques. As a coach, she creates a positive, supportive space that inspires new ideas and actions and builds confidence.
​In addition to her business consulting activities, Janet has led Human Resources in the hospitality industry, owned a small business, mediated conflicts for the Alberta Civil Court and taught psychology and assertiveness training at the community college level.
​Janet is also certified and experienced in a range of assessment tools including DISC, MBTI, Workplace Motivators, EQi and SuccessFinder.
His intuitive and reflective nature is valued by everyone he works with. His love of life along with a lifelong desire to understand human behavior is evident in everything he does.
Benoit is energizing and after meeting him, clients are quickly engaged. His workshops are insightful, with his specialization in the "4 types de comportement" workshops being his signature offering. He is also a certified business coach and works with a large compliment of business executives through one-to-one sessions.
Benoit's client specialties are Dental, Consumer Packaged Goods, Food Products, Agriculture, Industrial and Services. He is regularly asked to speak at conferences due to his exciting stage presence and ability to connect with his audience.
Benoit is a graduate of the University of Ottawa BA, is certified in Franklin Covey 7 Habits and has worked in numerous Director of Sales roles including the Franklin Covey organization.
Our Expertise
At The Method Effect, we specialize in:
Leadership Development
Our Leadership Training Calgary programs empower individuals to become effective leaders and drive organizational success.
Sales Excellence
We provide comprehensive sales training and coaching to enhance your team's performance and boost revenue.
Our strategic planning process involves a meticulous assessment of your organization's strengths, weaknesses, opportunities, and threats (SWOT analysis). We then work together to develop a comprehensive plan that outlines actionable steps, timelines, and key performance indicators (KPIs). This plan becomes your roadmap to success, providing clear direction and fostering a culture of strategic thinking within your organization.
Communication Skills
Effective communication is the cornerstone of success. We offer training to improve interpersonal and professional communication.
Business Value Building
Discover strategies to enhance your business's value and achieve long-term success.
Teamwork Enhancement
Foster a collaborative and productive work environment through our teamwork training.
Why Choose Us?
Our team at The Method Effect is passionate about helping businesses thrive. We understand that every organization is unique, and our customized solutions are tailored to meet your specific needs. With Chuck Bean at the helm, our expertise is second to none. We believe in the power of data and psychology in understanding and improving your team's dynamics. That's why we have Nikki De Freitas, a Certified Insights DISC and Driving Forces Specialist, on board. Nikki specializes in hiring debriefs, coaching, training, and teamwork sessions to boost employee engagement. Our commitment to providing data-driven insights doesn't stop there. We also offer Insights TriMetrix assessments, a world-standard behavioral style assessment, to provide a holistic view of individuals' strengths and areas for development.
Business Consulting Agency Calgary - Your Path to Success
In today's competitive business landscape, having a trusted partner like The Method Effect can make all the difference. We are your go-to Business Consulting Agency Calgary, Alberta, dedicated to your success.
Contact us today to discover how we can help you achieve your business goals, develop effective strategies, and drive lasting success. Join our growing list of satisfied clients and experience the Method Effect difference.